PROJECT MANAGEMENT AND DISTRIBUTION OF TASKS
Our subtitle "Divide and conquer" was originally intended differently, but it can also be used for this topic Tasks and projects :)
If you are a manager and you have people under you, it is not only important to hand out the work, but it is also very important to check whether the work was done and by what date.
If you are an individual and you are your own master and boss, then first of all I can probably congratulate you, and secondly, a similar rule applies to you as for a manager. You also need to know what you want to work on, set the priority, submission dates and format for individual tasks and projects.
Mango and our Tasks module will help you with all this.
This is a basic view of our tasks:
in the short video above you can see how easy it is to work with tasks
Each task also has its own detail, where you can enter a detailed description of the task, files, and you can also leave comments about the given task with your colleagues.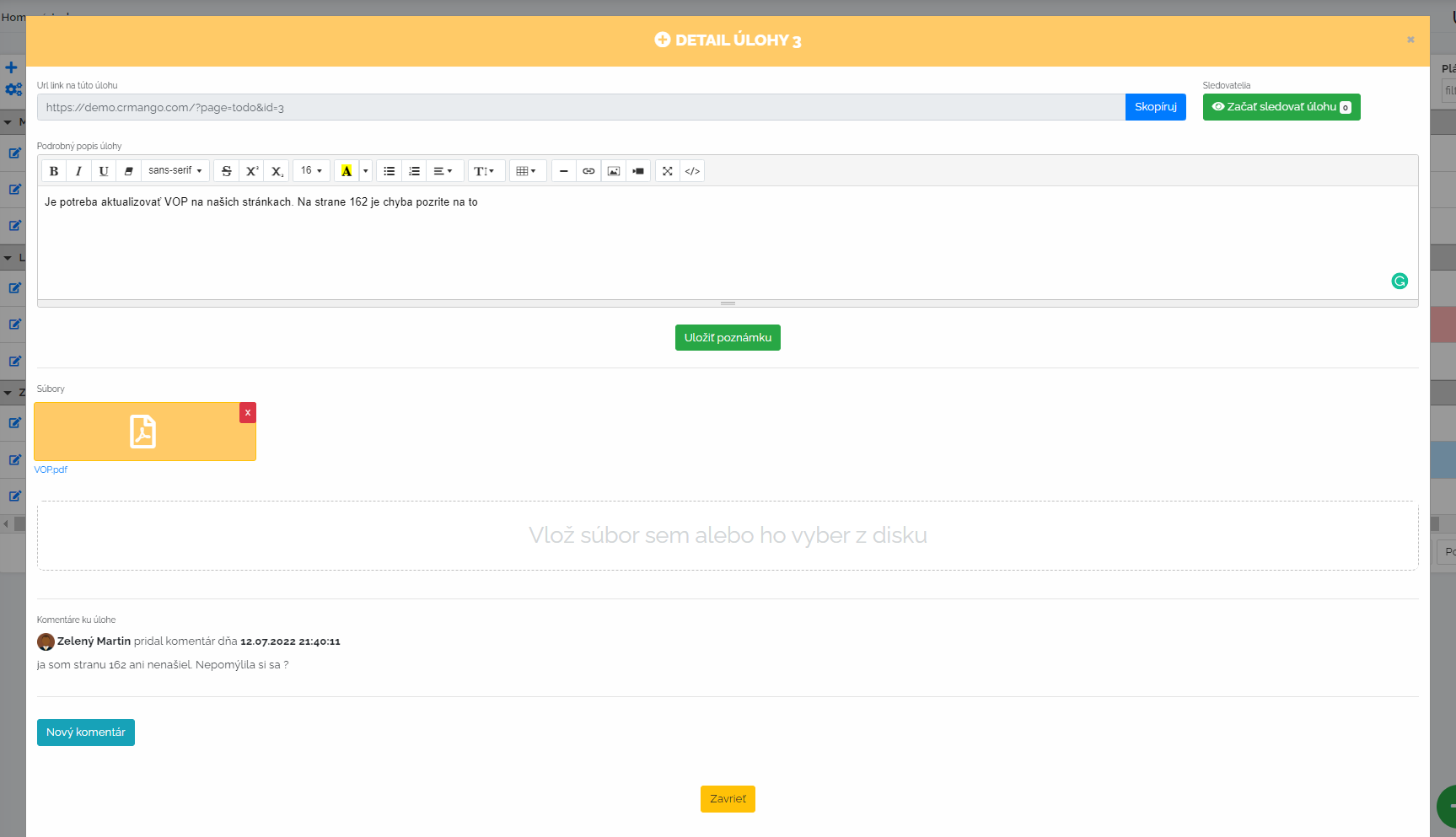 Tasks also have an email notification feature, which is very useful.
In the case of reassignment of a task to a colleague, change of completion date, change of description, or comment on the task, a notification will be sent to all affected users for the given task.
Notifications look something like this: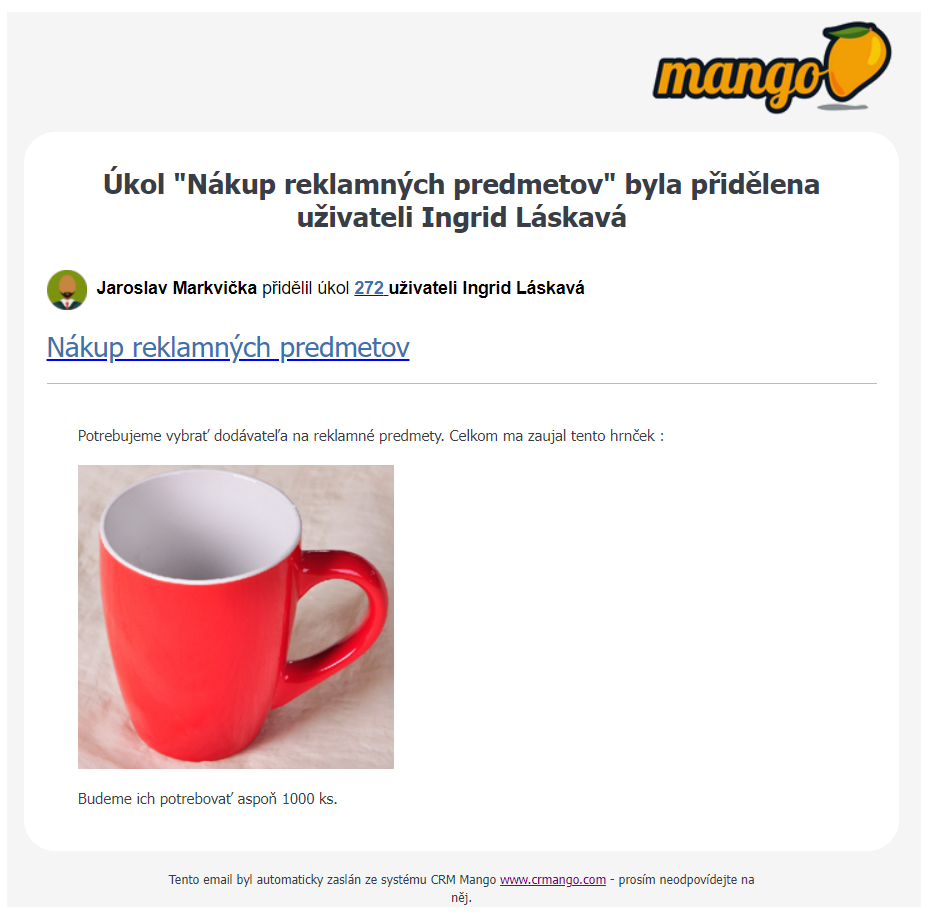 From the task in the e-mail, you can simply click on a specific task in Mango and work with it immediately.
As icing on the cake, we'll just tell you that task notifications also come every day and night, alerting you to tasks that you have entered or are assigned to as a user, and at the same time the completion date is approaching or has already passed :)
Did it interest you? So go ahead and register with us today