A MOBILE APPLICATION FOR EVERY salesman
Our Mango Mobile App is a great helper for every trader. It basically has 3 functions:
- collection of all business calls
- sending these calls to the main Mango application
- synchronization of contacts from Mango to the smartphone
How does it work?

It's very simple. You can download the application from Google play link here:

You install it and log in with your data to Manga + license key in personal settings.
Subsequently, the Mango application will record every single call you make (it doesn't matter if it's outgoing or incoming).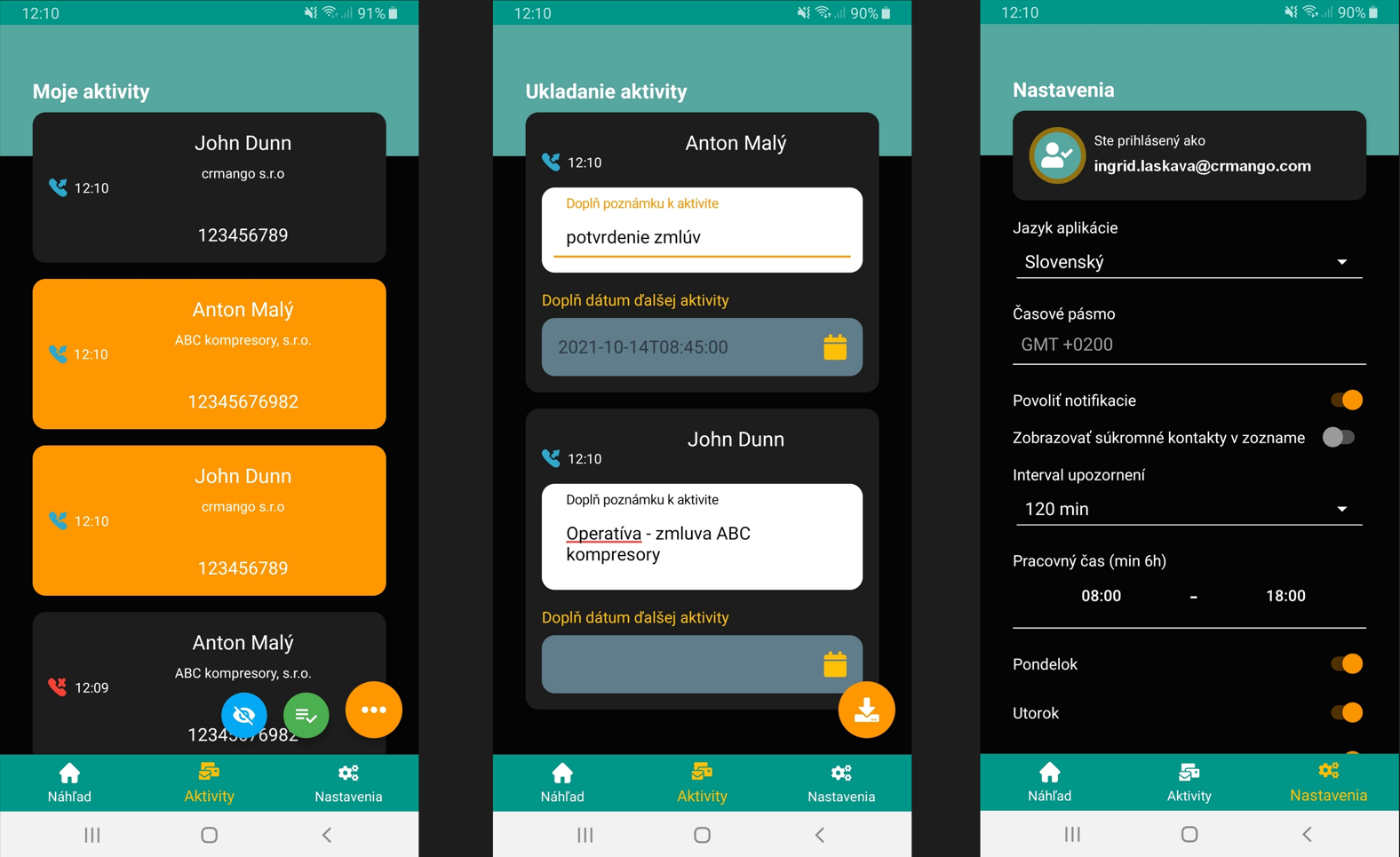 You can continuously send phone calls to Mango and thus all of them will be verified by you, or you can wait until the end of your set time, when the Mango Mobile App will send all your phone calls to the main application and all of them will be unverified.
You can add a note to each phone call, which will be displayed in the activity note, and you can also add the date of the next activity, where Mango will then inform you on that day that you have saved such an activity :)
Mango will therefore create an activity for you with all the available data and at the same time try to find in your address book, based on the phone number, whether the given contact exists and, if so, assign the activity to the correct company.
You can also dictate a note for the given activity and thus you can write it down even when you can't write on your mobile :)
In the application, you can also mark certain phone numbers as private and the app will no longer work with them, and you can also keep them from your call log.
Synchronizing contacts from Mango to your smartphone is also a great function. After installing the application, you can choose whether you want to synchronize only your contacts (those where you are marked as a user) or whether you want to have all the contacts of your company on your phone (ideal for managers).

The application is only available for the Android operating system.